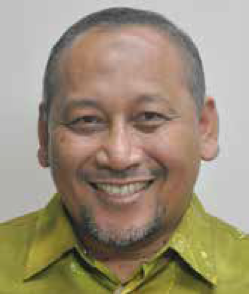 WELCOME ADDRESS
BY THE ORGANIZING CHAIRMAN

Dear colleagues,

As the Chairman of the Organising Committee, 1st Joint Specialist Conference, Malaysia 2018, I would like to welcome you to this special conference in Kuala Lumpur.

This is the first ever conference conducted combining majority of the dental specialty associations in Malaysia, namely College of Dental Specialists (CODS), Academy of Medicine Malaysia; Malaysian Association of Oral and Maxillo-facial Surgery (MAOMS); Malaysian Association of Dental Public Health Specialists (MADPHS); Malaysian Association of Paediatric Dentistry (MAPD); Malaysian Association for Oro-Facial Diseases (MAOFD) and Malaysian Society of Periodontology (MSP). It is a must attend event for all specialists, be it Malaysians or those from this region of South East Asia.

The theme of this conference is "DENTAL SPECIALTIES: TOGETHER TOWARDS A SUCCESSFUL TOMORROW", meant for all specialties and will cover the main topics of pain, hypodontia and implant, and dental public health and research. The organizing committee has worked hard for the past months to assemble speakers from all over so as to give a good insight into the latest aspects of the topic chosen. So, make sure you do not miss this event.

It is also hope that this platform and event will be a start for more future cooperation and collaboration between the dental specialties in pushing dentistry to greater heights. As for our foreign delegates, welcome to this vibrant city of Kuala Lumpur, Malaysia. Do explore beautiful Malaysia while you are here. On behalf of the organizing committee, I would like to thank you all for your support and hope you will benefit and enjoy the lectures and environment.
Please enjoy.
Dr Ahmad Sharifuddin Mohd Asari
Organizing Chairman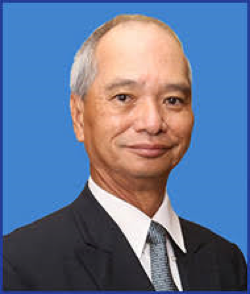 WELCOME ADDRESS
BY THE PRESIDENT,COLLEGE OF DENTAL SPECIALIST

Welcome and salam 1 Malaysia.

Firstly, I would like to wish Dr Ahmad Sharifuddin Mohd Asari and his very hard working organizing committee a great success in organizing this first ever conference combining the majority of the dental specialty associations in Malaysia. It is a new beginning in specialist CPD and hopefully will be recognized as one of the major specialist/ CPD event in Malaysia and in Asia Pacific region.

One of the objectives of the College of Dental Specialists is to disseminate advance updated knowledge to all delegates attending conferences. This conference has brought about gathering of diversities of both foreign and local specialists. The theme DENTAL SPECIALIST: Together towards a successful tomorrow reflects the spirit of this meeting. This event will hopefully provide sound knowledge and foundation to all participants and specialists to exercise a quality, evidence-based and holistic care to the general population. I would like to thank all dental specialist associations in the country for their generous cooperation and support. Also, I wish to express my deep appreciation to all of local and overseas distinguished speakers and the local organizing committee for their effort in making up an quality education event like this.

I wish you all a successful and enjoyable conference.

Thank you.
Professor Emeritus Dato' Dr. Lian Chin Boon
Dean, College of Dental Specialist